CySI participates in National Seminar at Chennai – Sep 2019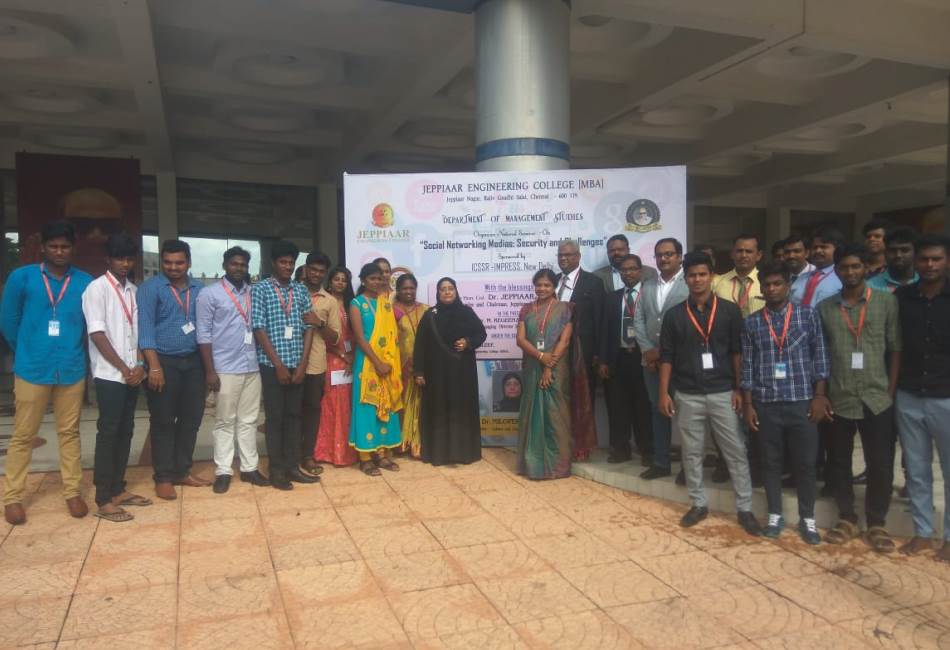 Jeppiar Engineering College [MBA], Department of Management Studies , Chennai organized a National Seminar on "Social Networking Medias: Securities and Challenges" on the 26th and 27th Sep, 2019. At their invitation CySI was represented by the President Mr Balu Swaminathan, who delivered a lecture on "Security issues in Social Media".
Mr Karthikeyan Natarajan, Vice President, CySI addressed the participants on 'Legal Framework of Cyber Security in India"
The college management expressed their happiness in CySI providing valuable resource personnel for the important Seminar and hoped that the valuable inputs provided will be of immense help to the participants.