A building cannot start without a strong foundation. Likewise, CySi owes it growth today due to the relentless efforts put in by various people who laid the foundation for CySi.
Apart from the Founding team, there were various other support pillars like (Executive Committee, Life Members, Student Members and Sponsors) with a common vision in bringing awareness to the Netizens and Public. This has greatly reduced the impact due to Cyber threats especially in South India compared to other States.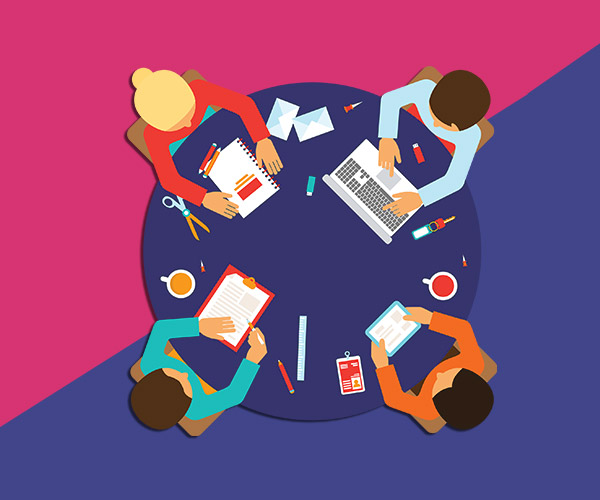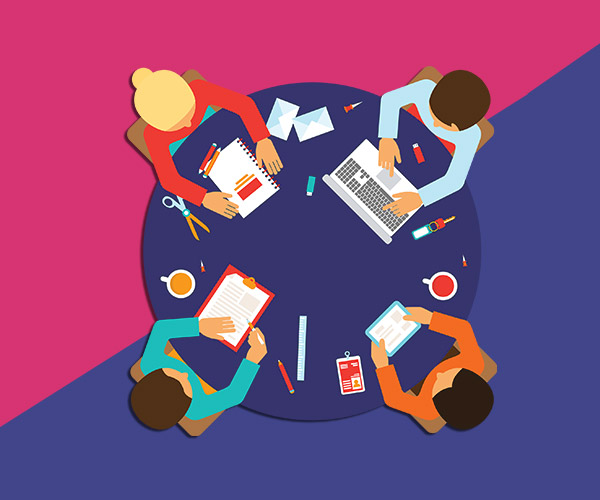 Elected
Committee Members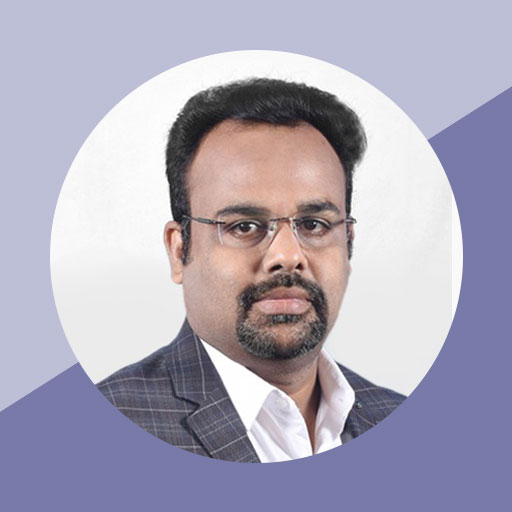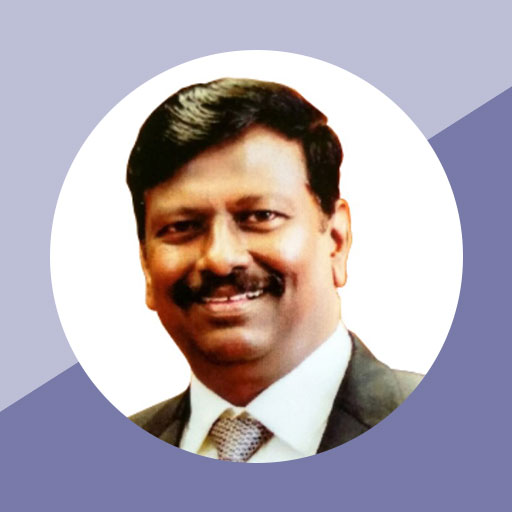 Mr. Balu Swaminathan
Secretary, Cyber Society of India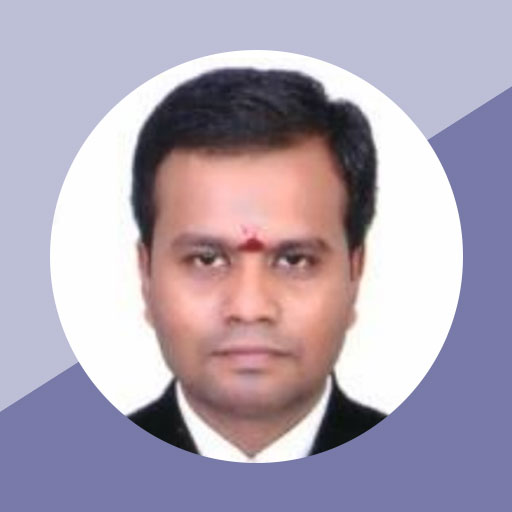 Mr. S.Chockalingam
Treasurer, CySI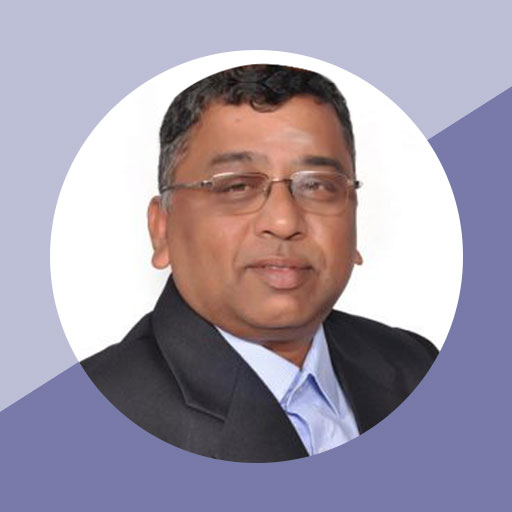 Mr. R.Sridhar
Vice President, CySI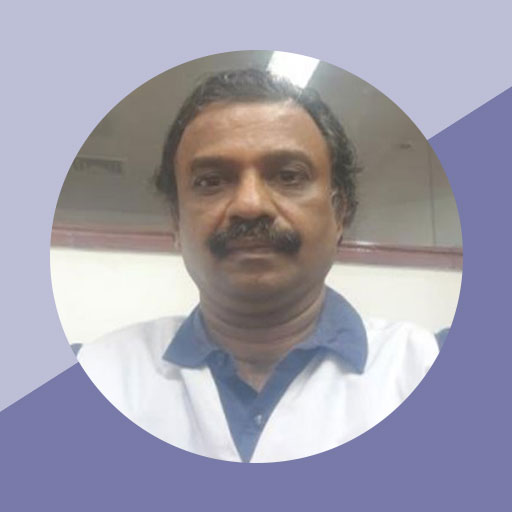 Mr. VN.Premanand
Vice President, CySI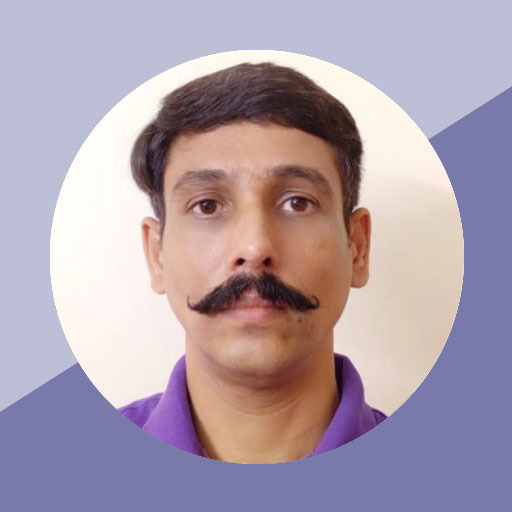 Mr. P.Raman
Joint Secretary, CySI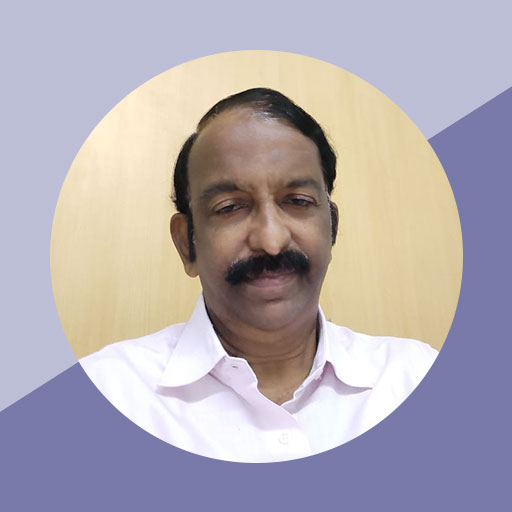 Mr. S.Balasubramanian
Joint Secretary, CySI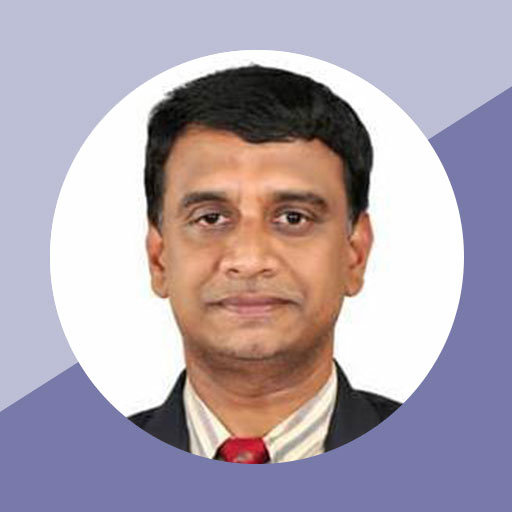 Mr. K.Murugan
Joint Treasurer, CySI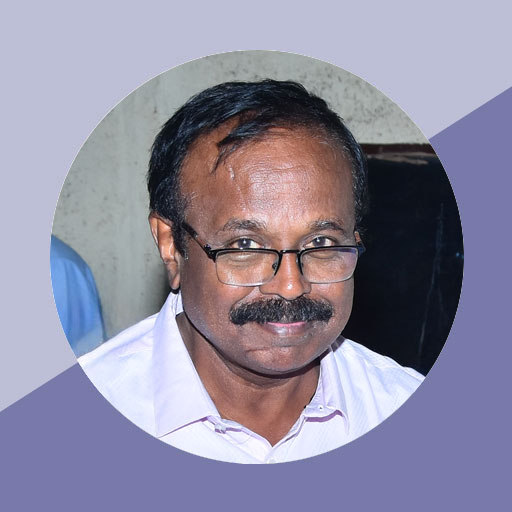 Mr. P.Balasubramanian
Committee Member, CySI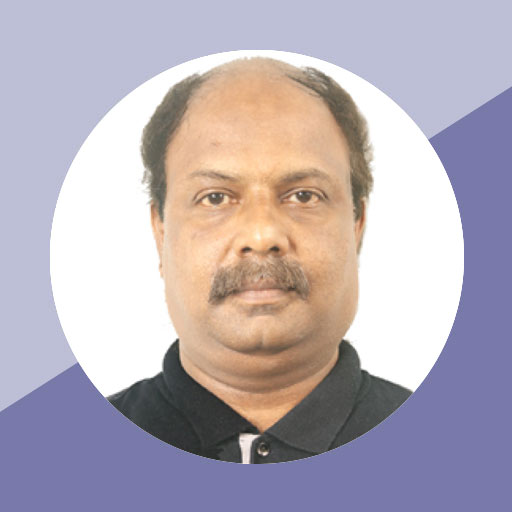 Mr. R.Srinivasan
Committee Member, CySI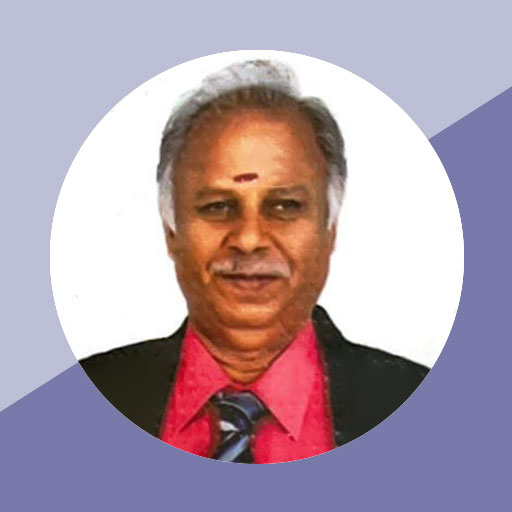 Mr. S.Neelakantan
Committee Member, CySI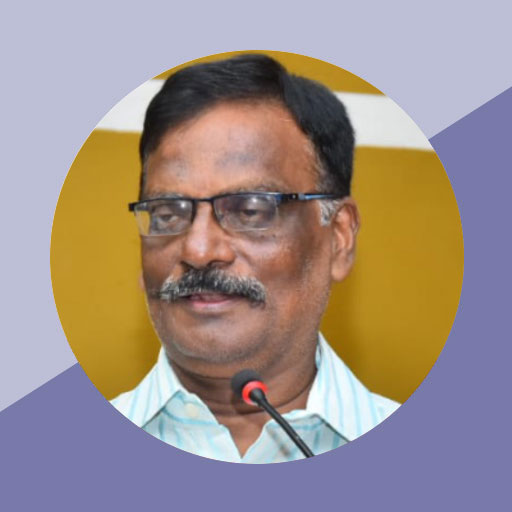 Mr. LN T.Viswanath
Committee Member, CySI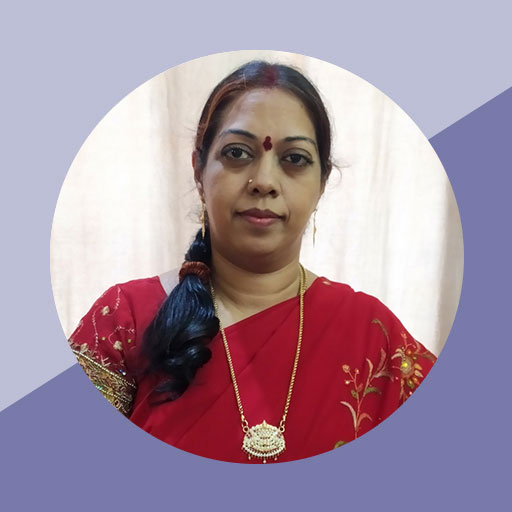 Dr. M.Vijaya
Committee Member, CySI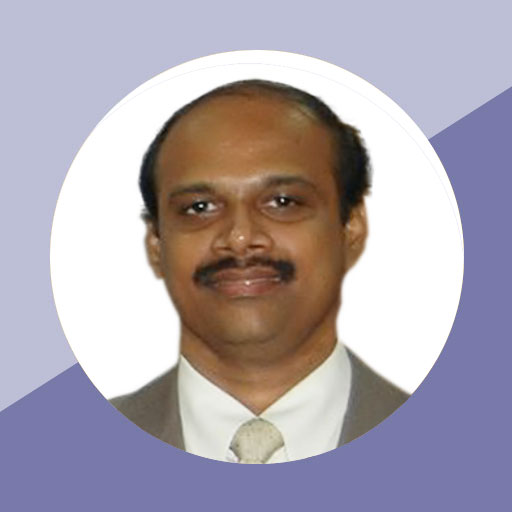 Mr. B.Kandasamy
Committee Member (Audit), CySI
Mr.T.Theethan
Mr.R.Ramamurthy
Mr.G.Kalyan Kumar
Mr.J.Ranganathan
Mrs.R.Rajalakshmi
Mr.Osman Abdul Razack
Mr.A.Mohan
Mr.U.Prakasham
Mr.Vinod Surana
Mr.Saurab Dhani
Mr.J.Prasanna
Dr.K.Subramaniam
Mr.K.Balasubramanian
Mr.S.N.Ravichandran
Mr.Sujith Shetty
Mr.K.P.Ananthakrishna
Mr.A.Vijayakumar
Dr.S.Natarajan
Mr.E.V.Abhilash
Mr.B.S.Kumar
Mr.M.L.Srinivasan
Mr.R.Srikumar
Mr.D.S.K.Rao
Mr.T.Raghavan
Mr.Srinivasu Pappula
Mr.E.R.Naganathan
Mr.G.Ulaganathan
Mrs.M.Neelamalar
Mr.R.Sankaranarayanan
Mr.K.B.Sankaran
Mrs.V.Visalakshi
Mr.A.Venkatakrishnan
Mr.R.Muruga
Mr.P.V.Padmanabhan
Dr.John Daniel
Mr.M.Umasankar
Mr.Ramesh Bhashyam
Mr.A.P.Chandrasekaran
Mr.A.P.Ramachandran
Mrs.Lakshmi Priya Vinjamuri
Mr.A.Vidyasagar
Mrs.S.Panchi
Mr.Sundara Kadeswaran
Dr.Kalyani Suresh
Mr.John Arokiaswamy
Dr.S.Sankara Gomathi
Mr.R.Ramkumar
Mr.B.Suresh Kamath
Mr.U.Thiruvaazhi
Mrs.R.Padma
Mr.Talwant Singh
Mr.M.Maharajan
Mr.Sundaram Prabhu
Mr.K.Senthil Kumar
Mr.L.Kota Rajasekar
Mr.I.Jabakumar
Mr.T.Azhagappa Raju
Mr.A.Francis Xavier
Mrs.M.Lavanya
Mrs.V.Radhika
Mrs.Kamala Mahadevan
Mrs.R.Sujatha
Mr.R.Vaidyanathan
Mr.M.Sudhakar
Mr.H.R.Mohan
Mr.G.Krishnamurthy
Mr.D.Ourthu Paul Belson
Mr.V.Sithannan
Mr.K.Jayaraman
Mr.B.Vijayakumar
Mr.A.Vinod kumar
Mr.C.Suresh
Ms.L.Aisha Begum
Mr.K.Narayana Moorthy
Mr.R.Muthukumar
Mr.G.Dhanasekar
Dr.Sivakumar Madesan
Dr.K.Rama Subramanian
Mr.C.Shiva Balaji
Dr.Savitha Karpagam
Mr.T.Arunachalam
Mr.N.Rajendran
Ms.Chameli Kramakar
Mr.S.Badrinath
Mr.J.Shivakumar
Mr.K.M.Natarajan
Mr.P.G.Santhosh Kumar
Mrs.K. G.Latshumi
Mr.T.Ragavachari
Mr.V.Srikumar
Mr.S.S.Haribabu
Mr.Arumugam Ramu
Mr.S.Navaneethakrishnan
Mr.N.Boominathan
Mr.S.Balajee
Mr.D.Elangovan
Mr.R.Parthasarathy
Mr.Lakshman Rao R Sutrave
Mr.R.S.Shrinivasan
Mr.P.Madasamy
Mr.M.Palaniappan
Dr.A.D.Senthilkumar
Mr.K.Nagarajan
Dr.A.N.Vivek
Dr.Padmapriya Vivek
Mr.D.Sundar Ganesh
Mr.B.Hemanth Kumar
Mr.C.Konguvel
Mr.P.K.Kumaradevan
Mr.L.S.Bikam Chand
Mr.K.Kamaraj
Mr.M.B.Natarajan
Mr.S.Raghunathan
Mr.R.Balasubramanian
Mr.R.Ramakrishnan
Mr.N.Krishnakumar
Mr.Ujagar Singh
Mr.A.Sasikumar
Mr.V.Rathinasabapathy
Mrs.Adhilakshmi Logamurthy
Mr.S.Christin Jayasil
Mrs.Suganthi V Nadar
Mr.Vasanthkumar Jagannathan
Mrs.Jayashree Kishore
Mr.S.Purushothaman
Mr.M.Thiruppathi
Mr.K.Mohan
Mr.A.G.A.Rozario
Mr.V.T.Chandran
Mr.K.Kumaraswami
Mr.T.Alagesan
Mr.S.Rathinasabapathy
Mr.K.Sokkalingam
Mr.P.Premkumar
Mr.S.Swaminathan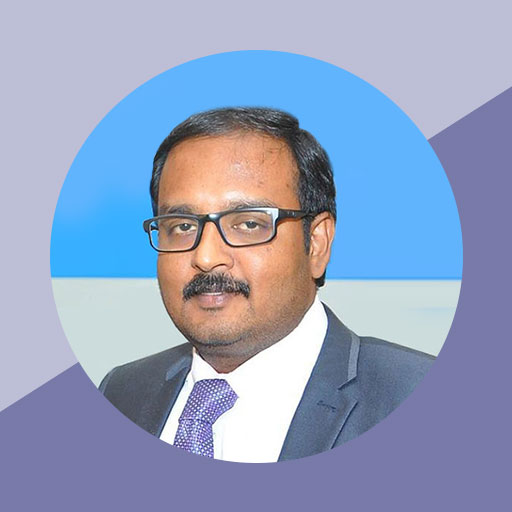 Mr. N. Karthikeyan
Cyber Advocate
Immediate Past President, Cyber Society of India
Mr. Karthikeyan is a renowned Cyber law expert, an Advocate par excellence and a specialist in Intellectual Property Law, Cyber Law and other technology laws. He has completed the prestigious course in 'International practice in Intellectual Property Law' offered by the International Bar Association, London. He successfully excelled in the qualifying bar exam of England & Wales. He is a Certified Cyber Crime Investigator and Certified Cyber Forensic Analyst. He is a regular speaker in Tamil Nadu Police Academy and Tamil Nadu State Judicial Academy on Cyber Laws.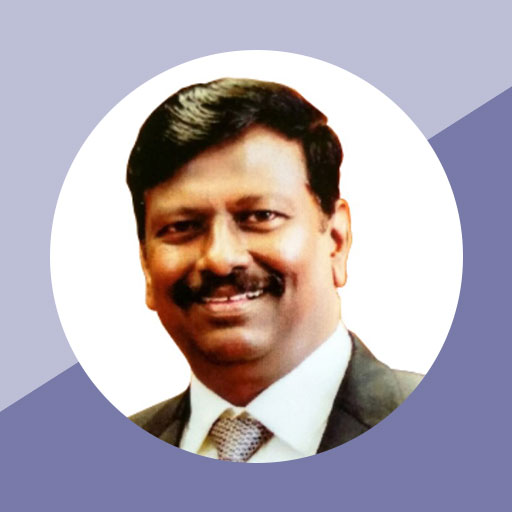 Mr. Balu Swaminathan
Addl. S.P. retd
Secretary, Cyber Society of India
Mr. Balu has 34 years of experience in Law Enforcement including 6 years in Cyber Crime Cell of Tamil Nadu, India. He has investigated number of cases in Hacking, Phishing, Pornography (offences against Woman) and online cheating while in cyber-crime cell from Jan 2004 to April 2010. He retired from service in the year 2010. He has received many awards including "India Cyber Cop Award 2005" (Runner) by NASSCOM, Tamil Nadu Chief Minister's medal in 2005 for Excellence in Cyber Crime Investigation and President of India Police Medal for Meritorious service in 2009. Presently he is working as Adviser- Admin & Public Relation, in an NGO (Hand in Hand India).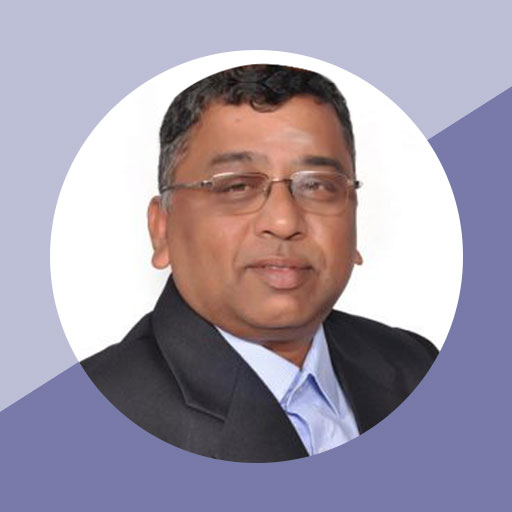 Mr. R.Sridhar
Vice President, Cyber Society of India
Mr.Sridhar is an Electrical & Electronics Engineer with over 30+ years of experience as an IT Infra Consultant and Practitioner. He has his own IT company named Maptech and successfully run for the past 21 years. He beliefs in the moto "Customer for Life ". His company was selected as one of the 20 promising Resellers in the CIO Review 2017. He is a life Member of CYSI and has served as part of the Organizing committee for all programmes in ZOOM under the title of Kanininar Series in Tamil. He was responsible for getting many Sponsorships for CySi physical events conducted. He regularly attends the monthly EC meetings and supports all program initiatives run by CySi (Online /Physical).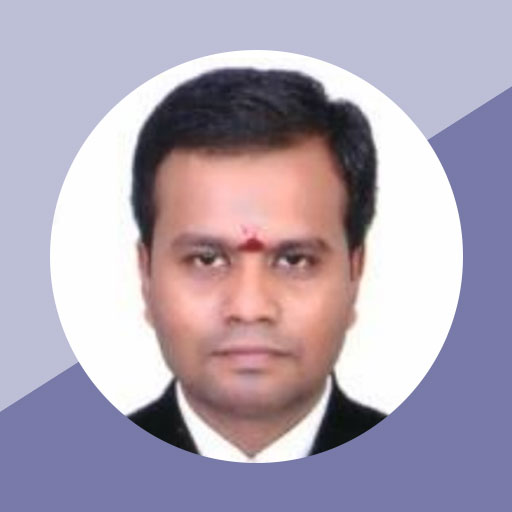 Mr. S.Chockalingam
B.Com, MBA, Mphil, LLB & Dip. Labor Law
Treasurer, Cyber Society of India
Mr.Chockalingam is a HR Generalist Professional having more than 10+ years' experience in HRM, Intellectual Property Rights and Negotiation skills. He has designed and formulated various Company policies and had placed more than 500+ candidates at different levels. He further automated the Attendance & Monitoring of employees by implementing Bio Metric Attendance system in the company. He is a regular participant in all the events organized by CySI till date.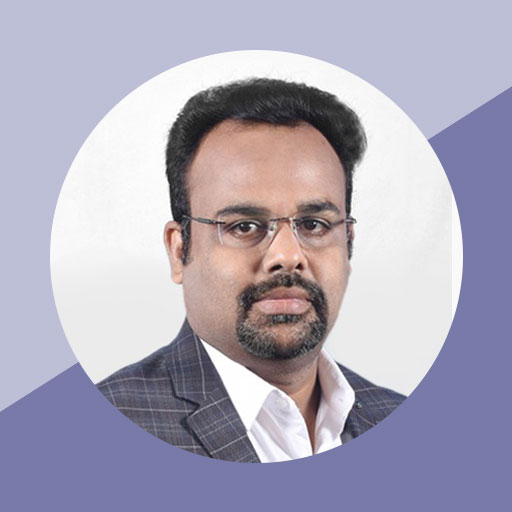 Mr. KM.Vijayakumar
MBA, D.T.Tech, DCL, PGPCL (Cyber Law)
President, Cyber Society of India
Mr. Vijayakumar is a Senior Cyber Security Professional with over 23 years of versatile experience in the Information Security realm and work experience spread across IT, Telecom, Consulting and Training. Currently he is working as CISO – India Operations for Tata Communications. Prior to that he worked in various leading IT companies & Consulting organizations in India and abroad where he was instrumental in setting up Infosec organization and established Governance, Risk and Compliance activities, consulting various customers on various Infosec standard & assurance initiatives. He has successfully attained 20+ Globally recognized security related certifications and holding SANS Lethal Forensics Coin for demonstrating Forensics skills. Being an acknowledged Cyber Security Specialist, he is an active member in all Cyber Security forums in India. He is an eminent speaker in various Cyber security forums in India and International locations including ISC2 Chapter – Chennai, DSCI (Data Security Council of India), CySI (Cyber Society of India), CISO Platform, ISACA – Chennai, FICCI, Team Cymru and also wrote several articles on Cyber Security topics.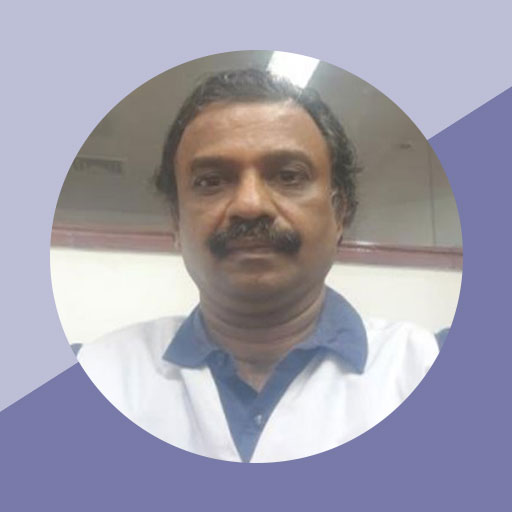 Mr. VN.Premanand
Vice President, Cyber Society of India
Mr. Premanand has a Startup venture engaged in Research and Development of NexGen Technology Solutions. He has over 30 years' experience in the Information Technology space, Engineering Management, Training, Consultancy and Research. Further he has over 10 years' experience in Telemedicine and Cyber Security and has executed few prestigious projects in Tele-medicine. He has a vast experience in Cyber Security, Artificial Intelligence, Digital Skills for Board, Leadership Skills, Software Architecture, Project Management, Constraint Management. He is a regular speaker in Professional forums on CSR, Cyber security, Digital Transformation, AI and ML. He is Jury member for CISO Leadership Awards for 3 years. He is a visiting Faculty for few leading colleges in Chennai and is also a Fellow Member of Royal Society of Professional Engineers, NZ, Society of Professional Engineers (UK), Institute of Continuing Professional Development (UK) and an IEEE member.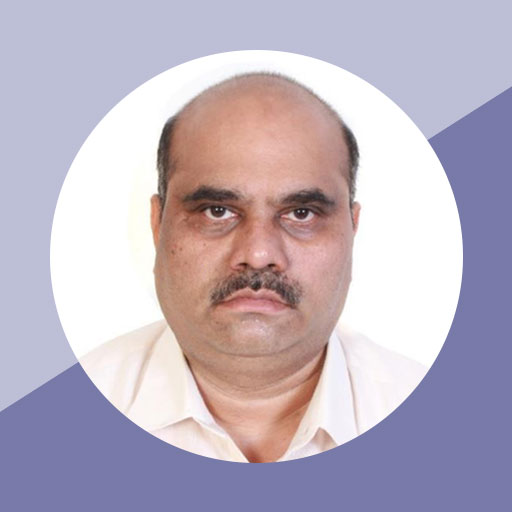 Mr. K. Kumaran
M.Tech
Life Member, Cyber Society of India
Mr.Kumaran has 22+ years of IT industry experience in Software Project management, Quality and Resource management. He worked in IBM India, Chennai for the last 12 years. He has implemented several projects in various sectors like Telecom, Manufacturing and Logistics. He is interested to learn new technologies and is quite a process-oriented person. He has a passion to become a Cyber Security professional among other varied interests. He is a member of SPIN Chennai and Cyber Society of India which enables him to interact with like-minded people. He holds a master's degree in Technology from BITS, Pilani and a Management degree from Symbiosis, Pune. He regularly participates in all the events organized by CYSI since 2019.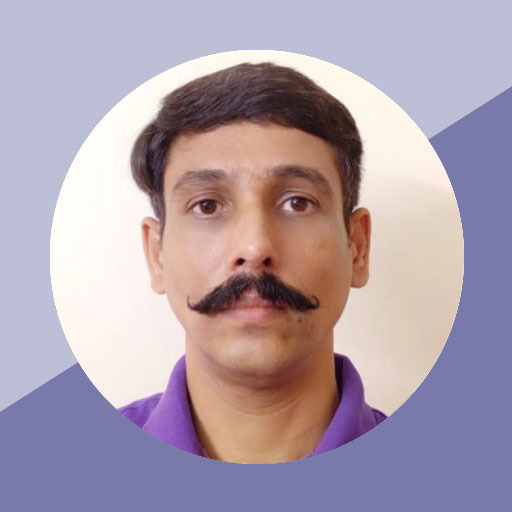 Mr. P.Raman
BBA, M.Sc (Computer Science), LL.B.
Joint Secretary, Cyber Society of India
Mr. Raman is a passionate advocate and ethical hacker with 25+ years of experience in software development, embedded systems, technical training, cybersecurity, and public speaking.
Mr. Raman has attended various training programs and workshops to enhance his knowledge and skills. Some of the organizations he has received training from include L&T, Arrowave Technologies, ZyXEL, Ruckus, MSME, and the Indian Railway (Madurai Division). Moreover, he has undergone training sessions at renowned educational institutions such as AMET University, BS Abdur Rahman University, Rajalakshmi Engineering College, Karunya University, GRD College in Coimbatore, Hindustan University, and Dhanalakshmi College of Engineering. Additionally, he has participated in training programs conducted by institutions like Thiyagaraja School of Management, Lady Dock College, and MDU (presumably referring to Maharshi Dayanand University). Furthermore, Mr. Raman has pursued a VICT (Vessel Identification and Certification Technology) course accredited by the International Maritime Organization (IMO), emphasizing his dedication to professional development and his commitment to staying updated in his field of expertise.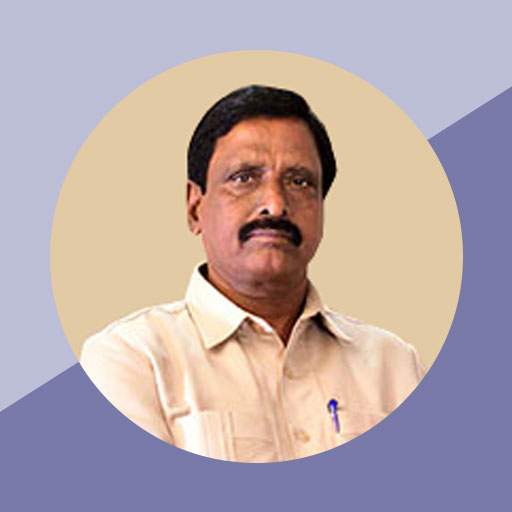 Dr. R. Vivekanandan
DSP (Retd.)
Life Member, Cyber Society of India
Dr.Vivekanandan has a Doctorate in Social Service. He is a go to person for any Criminal investigation and successfully closed various cases in a very short span. He is an avid football player has represented District and Tamil Nadu State Football Police team as a Captain. He is active in social circles and is President and Member of various associations which include EC Beach Walkers association, TN Retired Police Officers Association, CySI, Palavakkam Beach Walkers Association, Indian Institute Security Management to name a few.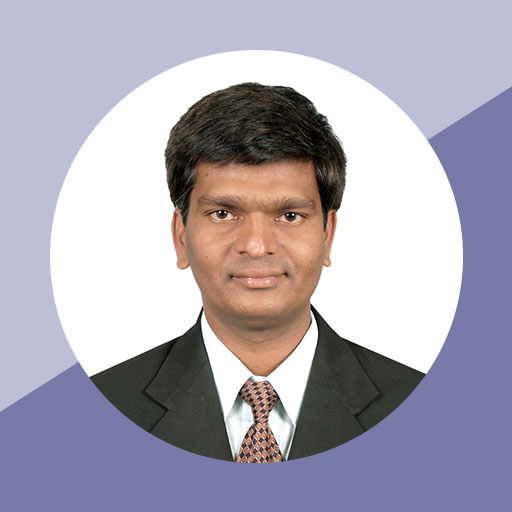 Mr. Durai Kanniyan
M.Sc. Electronics; M.Sc. Cyber Forensics & Information Security
Life Member, Cyber Society of India
Mr.Durai Kannaiyan is a Data Governance Specialist (SG8) and plays a key role in Data Privacy and Security. He has many certifications namely InfoSec, Data Privacy & Agile, CISA®, CISM®, CDPSE®, PMP ®, CSM ®, and CDPP. He has immense experience in Security & Control, Internal Audits & Compliance, HR, OGC & a Safety Specialist. He had implemented several projects in Waterfall, Agile methodology in Ford / Non-Ford companies. He is an avid speaker and presenter in various conferences like ISACA, PSG Tech, Indian Cyber Congress 2020 to name a few. He has other varied interests like participating in Marathon, Gardening and Cooking.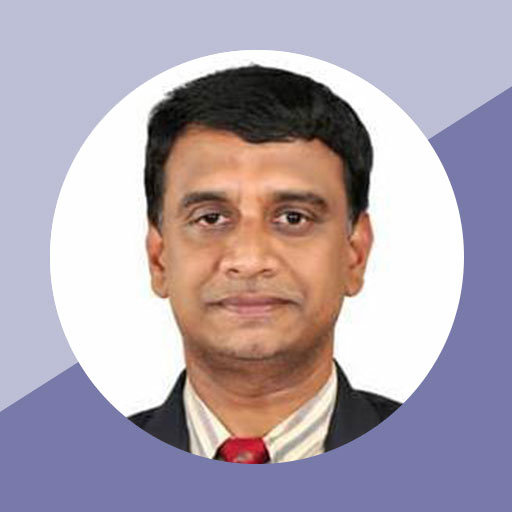 Mr. K.Murugan
Joint Treasurer, Cyber Society of India
Mr. K.Murugan has elected as Join Treasurer in CySI 19th AGM. He regularly participates in all the events organized by CYSI.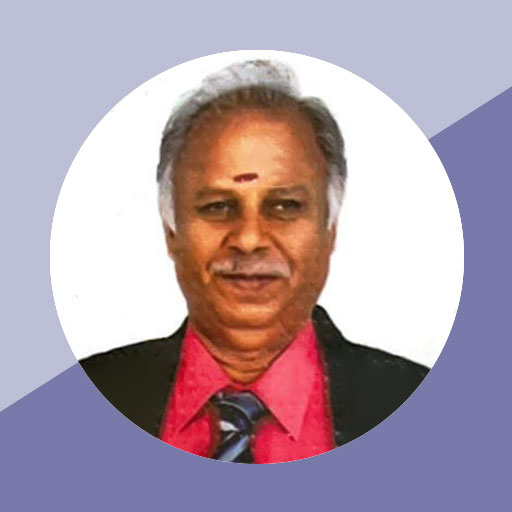 Mr. S.Neelakantan
Committee Member, Cyber Society of India
In total experience of more than 45 years, after serving in Govt owned AIR/DD for 30 yrs with exposure in installation,operation,maintenance and repairs, training,inspection and management of radio and tv stations and transmitters,served in Saudi Arabian tv as Zone engr EQ to CE here for 2 yrs, on return back was chief technical officer in Tamil Jaya tv for 2 yrs, owned recording theatre to dub 400 films,TV serials, tv and radio prog production for 12 yrs, full time prof.in Karunya University coimbatore,Dinamalar owned college in Madurai, St.brittos college in Adambakkam , chennai for media sciences,&MBA, visiting faculty for IGNOU, Madras University for MBA, in city colleges incl SRM for Viscom, had undergone several trainings in msme, ISO 9001/2002 lead auditor, registered independent Director after qualifying under min.of corporate affairs, passionate teacher,trainer, academic,career, and media consultant. Had installed one commercial Tamil tv vhannfl, commercial FM radio, as many as 6 community FM radios including one in Rameswaram running successfully. Very passionate about disruptive technology role in media and present cyber threats and IPRS issues because of AI etc.and hence became life member in CYSI.since 2021.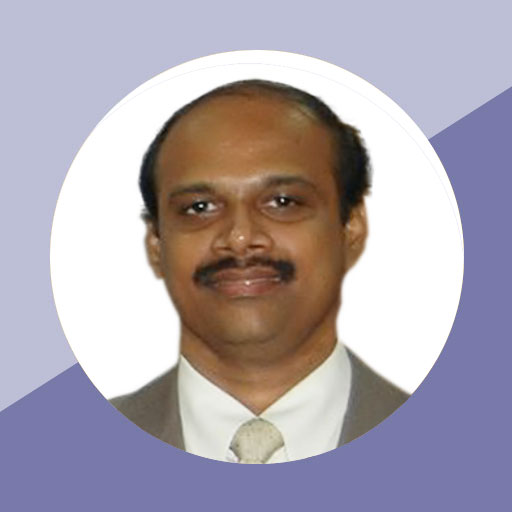 Mr. B.Kandasamy
Committee Member (Audit), Cyber Society of India
Mr. Kandasamy regularly participates in all the events organized by CYSI.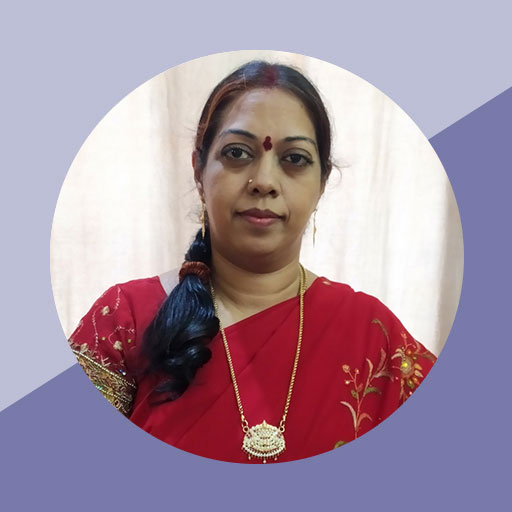 Dr. M.Vijaya
Committee Member, Cyber Society of India
Dr. Vijaya regularly participates in all the events organized by CYSI.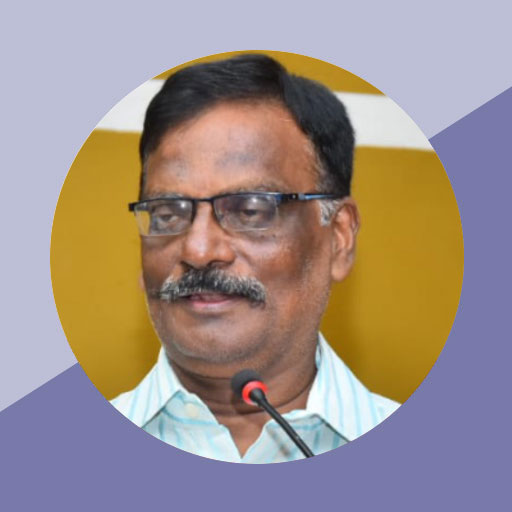 Mr. LN T.Viswanath
Committee Member, Cyber Society of India
Mr. Viswanath regularly participates in all the events organized by CYSI.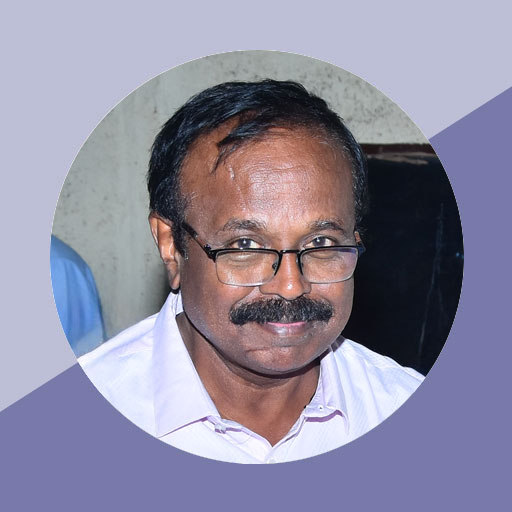 Mr. P.Balasubramanian
Committee Member, Cyber Society of India
Mr.P.Balasubramanian regularly participates in all the events organized by CYSI.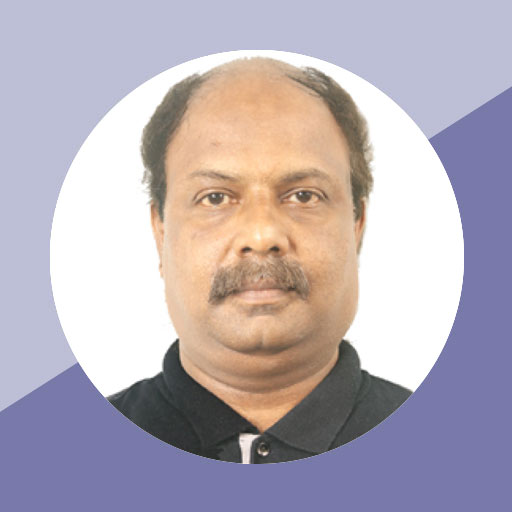 Mr. R.Srinivasan
Committee Member, Cyber Society of India
Mr.R.Srinivasan regularly participates in all the events organized by CYSI.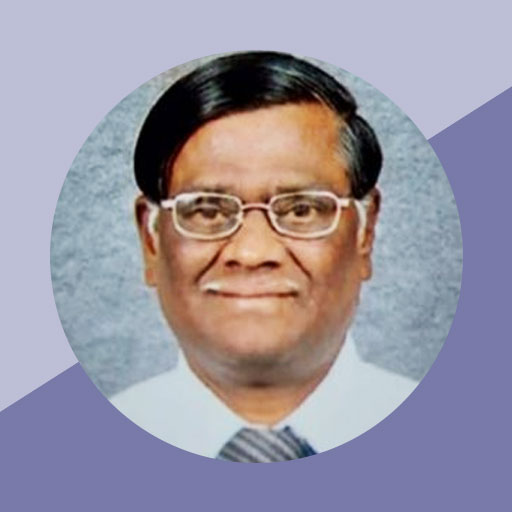 Dr. V.S. Soorian
B.V.Sc.CAIIB,M.B.A. D.G.M.(Rtd.) SBI
Life Member, Cyber Society of India
Dr. Soorian is presently associated with various Visually impaired Organizations/ NGOs in their Service Activities, to empower the deserving students. He is Joint Secretary of CySI and has supported in conducting various programmes in ZOOM under the title of Kanininar Series in Tamil. He has encouraged the Executive Committee in getting many Sponsorships for the Physical events conducted by CySI. He was part of the organizing team for a program conducted at Police Commissioner office, Egmore for serving Police officers, Public and Students. He is a regular participant in all the EC and CySi program meetings.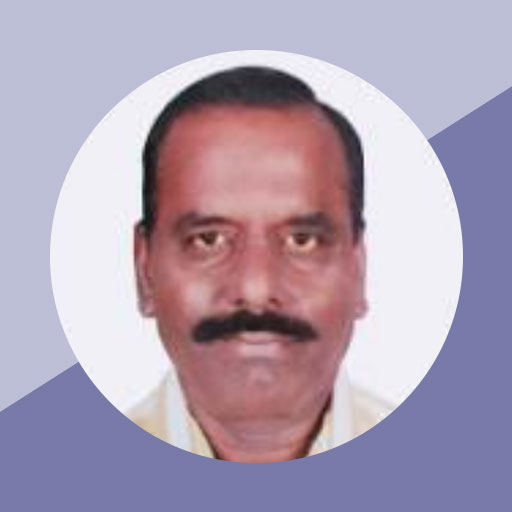 Mr. K.S.Madhavan
S.P.Retd.
Life Member, Cyber Society of India
Mr.Madhavan has served in various capacities for Tamil Nadu Police Department from 1976 to 2012 spanning about 36 years and includes several divisions namely Law and order, Crime, Vigilance and Computer wing. He was part of the CBI anti-corruption Unit and also part of the Special Investigation Team which successfully probed Mr.Rajiv Gandhi assassination case. He was awarded the President Police Medal for the same. He was part of the Intelligence Bureau team and in National Investigative Agency, Delhi which probed the Mumbai Blast case. Post retirement he worked in BCCI as Chief Investigation Officer of Anti-corruption unit in Mumbai for three and half years. Apart from being the Treasure of CySi, he also works as Chief Officer – Vigilance & Security in Saint Gobain India (P) Ltd.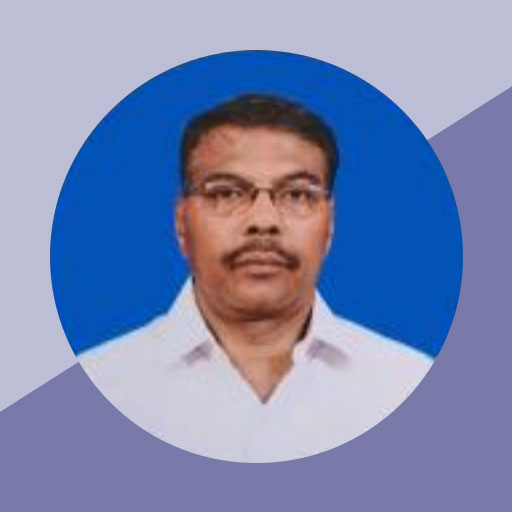 Mr. M. Ashokkumar
IPS, S.P.(Retd), B.Sc, MBA
Life Member, Cyber Society of India
Mr. Ashokkumar served as SP in Krishnagiri/ Vellore districts/"Q" Branch CID., Chennai/DC T.Nagar. Chennai. He later moved to selection Grade and Panelled for the promotion to the rank of DIG but before passing orders retired on 31.01.2013. He has participated in operations against Sandalwood brigand Veerappan and exposed to Jungle operations. He has received several awards and medals for participating in a seminar on Human Trafficking in the UNO at Bangkok Medals, 1981 – T.N Chief Minister Medal for Gallantry – for action against extremists, Police Medal for Gallantry – for action against extremists in 1986, T.N Chief Minister medal for outstanding devotion to duty in 1999, Police Medal for Meritorious service in 2002, Police Medal for Gallantry for action against fundamentalist in 2003 and President's Police Medal for Distinguished Service. He has authored few Journals and founded an association named "Voice of Voiceless" in 2018 based at Coimbatore for the Police fraternity. He has conducted various seminars namely "Handling unlawful assemblies", Maoism to name a few. He attends all the programmes conducted by Cysi and is one of the pillars as part of the EC committee and creating a CySI Student Chapter at Amritha College, Coimbatore.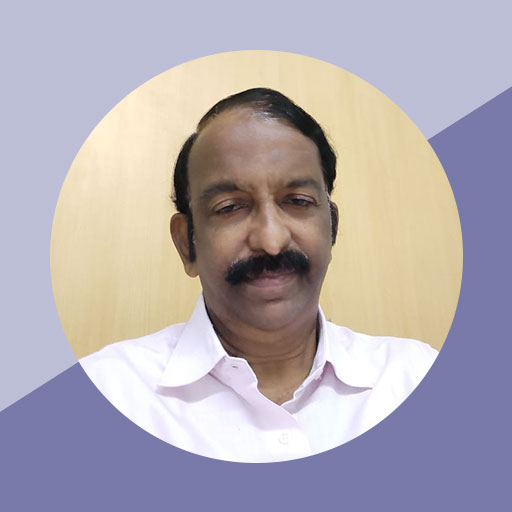 Mr. S.Balasubramanian
MLS., BL., PG.DPM,IR&LW, DLAL, JAIIB
Joint Secretary, Cyber Society of India
Mr.Balasubramanian is an Advocate, HR and Industrial Relations Consultant. He retired as a Deputy General Manager – HR dealing with Legal matters in Karur Vysya Bank based in Karur from March 2015. He resumed his legal practice from April 2015. He is in the Bar council for more than 7 years and is in the Panel of Advocates in KVB, Part time consultant for Legal & Compliance to a leading NGO based in Chennai. He is an active participant in CySi. For the last 2 years and keeps himself updates with the latest trends in Cyber Crime and related subjects.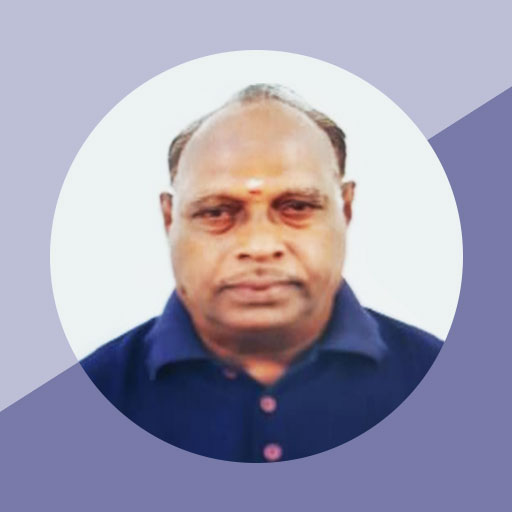 Mr. S.R. Bhuvaneswaran
B.Com.,B.L., P.G.Dip.in Criminology & Forensic Science & in Personnel Management, Industrial Relations & Labour Welfare.
Life Member, Cyber Society of India
Mr.Bhuvaneswaran, is a Retd. Deputy Collector and now a Practicing Advocate in High Court, Chennai. An Executive Member of Indian Society of Criminology. He is a Life Member of Indian Society of Victimology and a guest Lecturer in Anna Institute of Management (T.N). He has 36 years of Service in Tami Nadu State Government (Revenue Department) in various Cadres right from Revenue Inspector, Tahsildar etc. He served as a Special Magistrate in Palani for some time. He regularly participates in all CYSI events since 2019..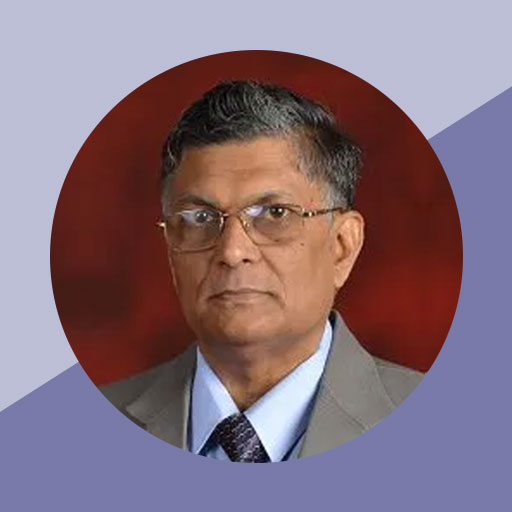 Mr. Na.Vijayashankar
IICA Qualified Independent Director
Founder Member, Life Members of the society
Popularly known as Naavi is an Information Assurance Consultant located in Bangalore. Founder Secretary of CySI, he is the also the Founder of www.naavi.org, a premier Cyber Law Portal in India and www.Cyberlawcollege.com, a dedicated Cyber Law Education initiative. A pioneer in many Netizen oriented initiatives has also authored many books and E Books on Cyber Law and Cyber Crime.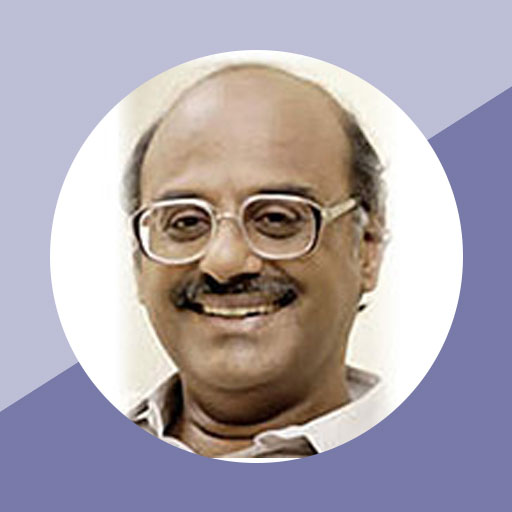 Mr. K. Srinivasan
Founder Member, Cyber Society of India
Mr.K. Srinivasan, after serving nearly 25 years in Indian Bank and Corporation Bank, took VRS in 1998 to start Prime Point Public Relations, a communication consultancy. He founded Prime Point Foundation to promote communication awareness. He edits and publishes two ezines PreSense (English) and NewGen Thamizhan (Tamil). He is a social media evangelist and teaches communication and social media related topics in Universities.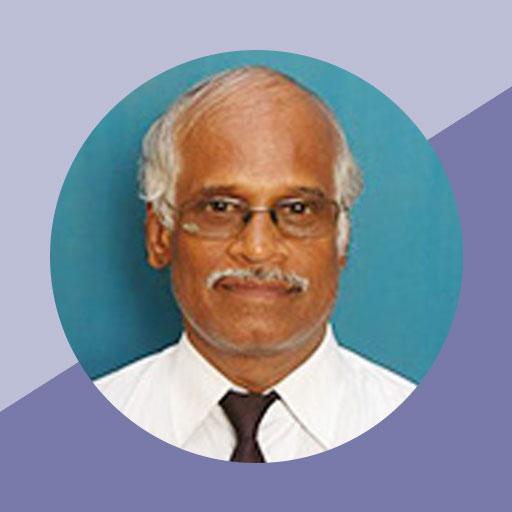 Mr.V.Rajendran
Life Member, Cyber Society of India
Advocate mainly in cyber crimes and banking technology, Guest Faculty and invited speaker in many Universities, colleges and Staff Training Centres of banks, Police Academies etc on Cyber Laws, Frauds in ATMs, Internet Banking etc and Cyber Crimes and information security. Authored books and articles.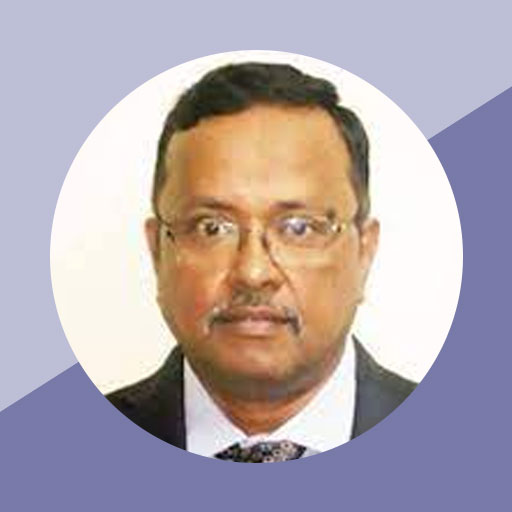 Dr. B.Muthukumaran
Life Member, Cyber Society of India
Dr.Muthukumaran Balasubramanian, started his career in 1988 with teaching at Sri Venkateswara College of Engineering (SVCE) and moved into network and security verticals as Chief Consultant. With a sound understanding on management and IT controls, he has carried out Information security (IS) design, documentation Audits, network and security audits including vulnerability assessments for various customers. Prominent projects & consulting assignments include Gigabit Passive Optical Network for townships, consulting on large data base biometric de-duplication, consulting in layered security design design validation, security gap studies & ISMS audits for enterprise organizations, consulting on black box data ware house audits & system audit for banks, and 360 degree security stack audit & consulting.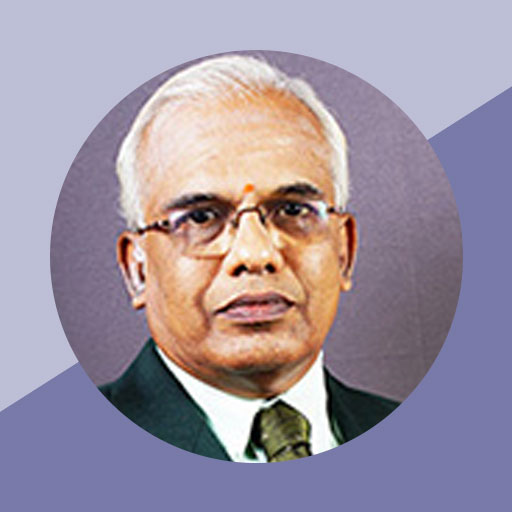 Dr. N.Ramamurthy
Life Member, Cyber Society of India
Dr. Ramamurthy, is a versatile personality with unique blend of experience in various walks of Banking and related IT solutions. His specialty is continuous learning. His qualifications include – M.Sc., B.G.L., CISA, PMP, CGBL, Black Belt in Six-sigma and so on. He spread his knowledge through consulting and teaching.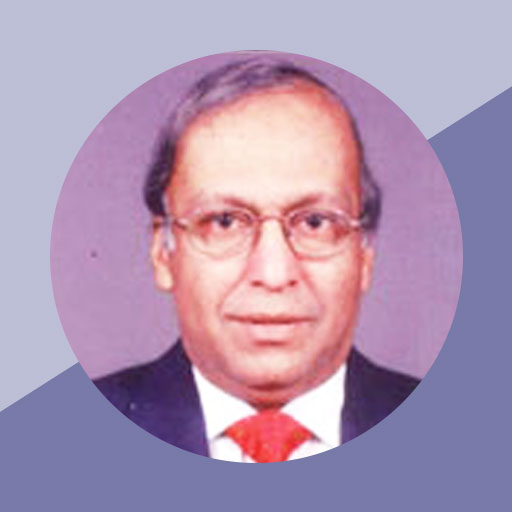 Mr. C.Badri
Life Member, Cyber Society of India
Former General Manager of Canara Bank. Also served as General Manager & Chief Vigilance Officer of Indian Overseas Bank. During a span of 40 years worked in various capacities in the Bank and also has wide experience in Banking, Vigilance & I T Department. Conducted various training programmes including Cyber Security etc. Had a stint in Dubai as Country Head in a leading Exchange Company. Conducted more than 200 inquiries as Inquiring Authority and also conducted more than 50 Investigations including very sensitive cases for Banks.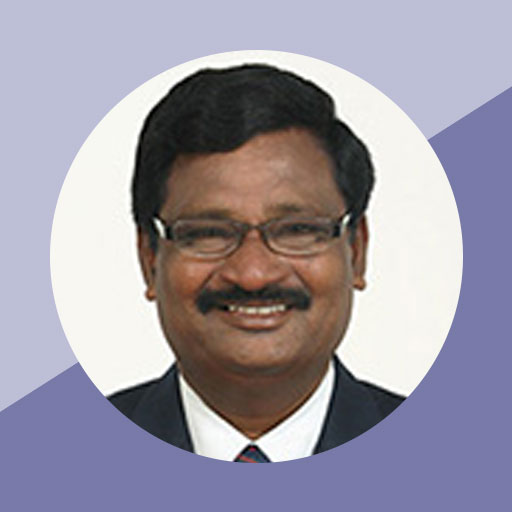 Mr.K.Ravichandar
Life Member, Cyber Society of India
A former banker from IOB and a multi faceted personality his post graduation in Commerce and his rich experience as former District Cabinet Treasurer of Lions Club Dist 326 A6 was put to best use by his services as a Treasurer for CySI between 2011 and 2013. A successful real estate and Flat promoter with active involvement in many social service organizations.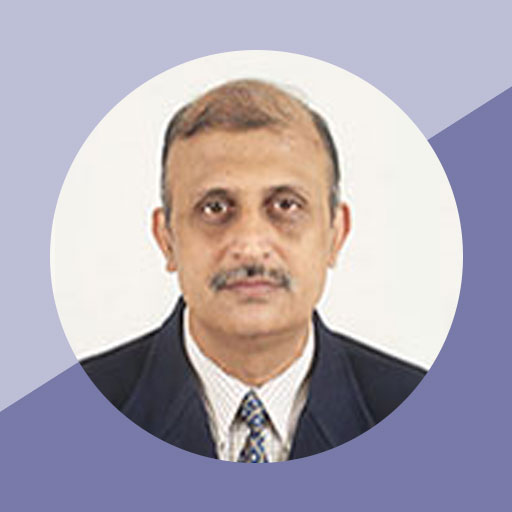 Mr.V.Kapaleeswaran
Life Member, Cyber Society of India
Former Principal Consultant as Techno Banker at an IT Major, Past President CySI, guest faculty, associated as Honorary Director of Academic council, invited speaker in Universities and educational Institutions on Techno Banking, cyber crimes, student career guidance and advisor on Core banking test consultancy. Other interests include Blogging, travel, networking and teaching.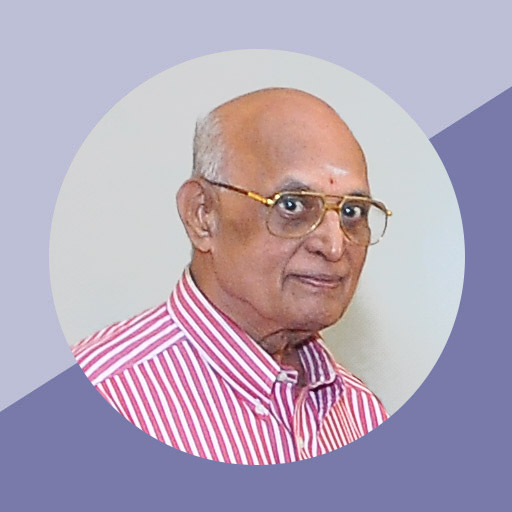 Mr. R. Ramamurthy
Founder Member, Life Members of the society.
As the Founder Director of Cyber Society of India, he actively contributed to promoting cybersecurity awareness and advocacy. Moreover, he held the position of Chairman of the society for six terms, demonstrating his commitment to fostering a secure digital landscape.
Shri. Gemini. R Ramamurthy, were the Chief Executive Officer of Gemini Studios Group companies for 25 years administering the biggest motion picture studios in Asia. Hence got the name of Gemini prefixed to his name.
Founder Director of Digicon who were the first in India to manufacture computer monitors, Line Drivers, Modems, Multiplexers, etc.,
Member of the National council of Confederation of Indian Industry for seven terms.
Chairman of Corporate Social Responsibility Panel of FICCI, Tamil Nadu for the past six years.